Hands-on instructions for your workshop
ZF Aftermarket provides you with practical tips on professionally replacing car parts, inspecting them for potential damage and reinstalling them. Our technical experts have collected a comprehensive set of tips for detecting replicas and plagiarism and everything for the professional service in terms of safe vehicle part replacement.
Our guide to everything that workshops should consider. To make the best of our products – in your workshop, for your clients.
Find the instructions you need – quick
Below you will find all useful tips available for workshops.
You can filter the results by clicking on one of the product category boxes. There may be more tips available than initially depicted. Just click on "More results" to find further instructions on your topic.
General note
Our useful tips provide only an overview. The installation instructions and operating instructions provided by the vehicle manufacturer and the warning and safety instructions contained therein must be observed! All work must be performed by a trained professional.
The pictures used and the procedure described in our tips are examples and may vary depending on the vehicle manufacturer and axle design.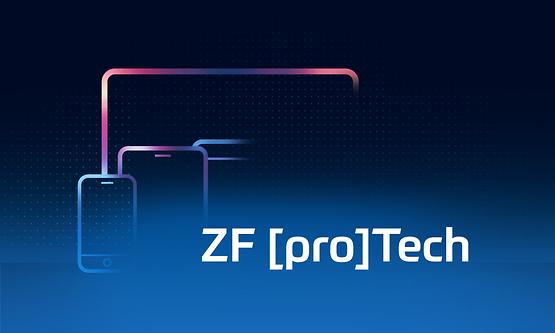 ZF [pro]Tech
Get to know how workshops use the ZF [pro]Tech and discover the benefits such as mounting instructions, service campaigns and an extensive range of Trainings. As a registered dealer member, you also have unlimited access to all information about ZF [pro]Tech. This allows you to get to know the workshop concept in depth and to use the collected knowledge for your marketing.
Discover this service within your personalized dashboard and log in directly.
Not registered yet? Register
What's new on ZF Aftermarket?