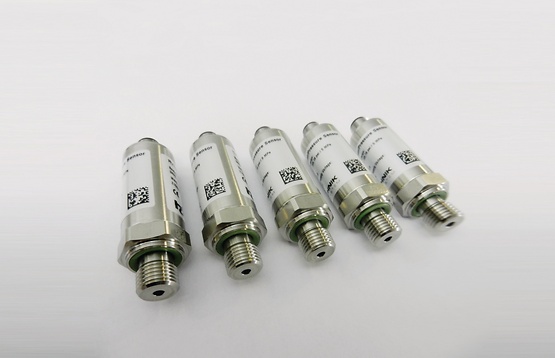 At the workshop. Five delivery vans – suspected damage to the transmission. No one is absolutely sure though. Remove the transmission for troubleshooting?


Complicated, time-consuming, costly. The customer doesn't have lots of time either. Four of the vans are booked and have to be back on the road within a short period. Every minute costs money. Efficiency is the top priority.


ZF Aftermarket provides a solution for those problems: Discover the ZF measuring technology for transmissions, axles and hydraulic systems for targeted troubleshooting without removing parts.
Your advantages at a glance
Preconfigured system
More efficiency for repair and service
Saves time and money
Reliable digital diagnosis
Suitable for transmissions, axles and hydraulic systems
Compatible with ZF and non-ZF product ranges
Customizable and upgradable to meet individual needs
Spare parts can be ordered separately
Can be combined with other systems using CAN technology
Compatible with ZF Testman
Preconfigured system that is ready to run out of the box
Pressure measurement range between 0 – 600 bar depending on configuration
Can be combined with TCU internal measurement parameters (data logger)
Can be used with ZF OPENMATICS for long-term monitoring
Cycle time 10ms
Up to 10 sensors in parallel
Can be combined with temperature sensor, flowmeter
Our measuring technology for an efficient troubleshooting
Dynamic measurements – reliable decisions
The ZF pressure measuring case includes everything you need for targeted troubleshooting. Dynamic, directly on the vehicle, with no time-consuming removal. After all, the oil pressure is an excellent indicator of the transmission's condition – regardless of whether automatic or conventional.

The various pressure sensors and adapters in the case are tailored perfectly to the ZF product portfolio. In combination with an existing ZF Testman the dynamic pressure measurement on a test bench provides a detailed measurement report – the reliable decision-making basis for further action.
No shortcuts with quality and service
Once the transmission has been removed and repaired, the ZF pressure measuring case can be used for quality control. The various transmission components can be assessed precisely in accordance with the measurement report.

This prevents any unnecessary, repeated removal of the transmission. Making life easier for you and your workshop team and providing the perfect service for your customers – especially with high utilization of their fleets.