Got an activation code?
If you have a ZF [pro]Tech start pack including an activation code, please register first. Simply click the link below, enter your data and submit your code.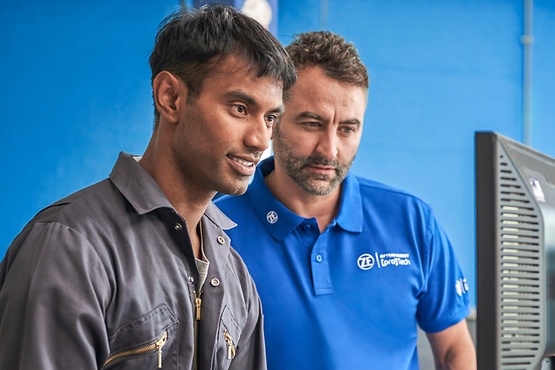 ZF [pro]Tech – Your trusted partner
Vehicle specific information for over 15,000 vehicles
Up to date knowledge for premium and other vehicles - directly from the manfacturers
Technical tips and support hotline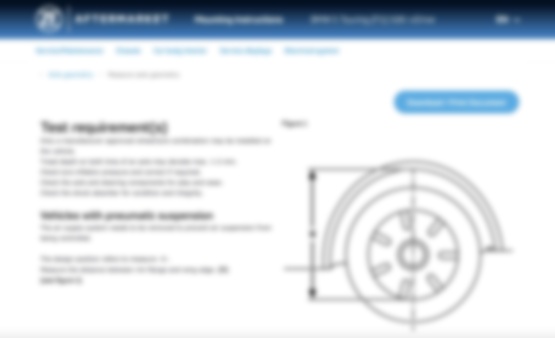 Vehicle-specific mounting instructions
Fully illustrated, with text instructions in 23 languages: Bulgarian, Chinese, Croatian, Czech, Danish, Dutch, English, Finnish, French, German, Greek, Hungarian, Italian, Norwegian, Polish, Portuguese, Romanian, Russian, Serbian, Slovenian, Spanish, Swedish and Turkish
Key information at-a-glance, including target times, tools required and torque values, tailored for the daily needs of your workshop.
Easy-to-follow guides with comprehensive, clear and accurate instructions for products across the full ZF Aftermarket brand portfolio, including ZF, SACHS, LEMFÖRDER and TRW.
Watch the video to discover how to find the mounting instructions.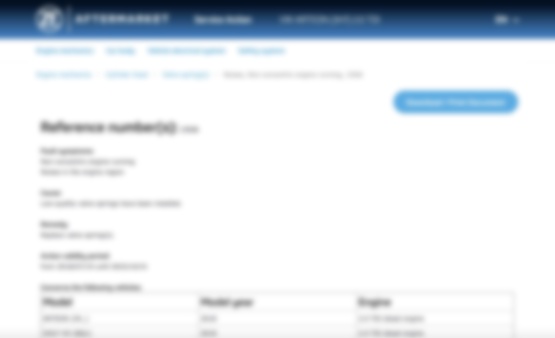 OE service campaigns
The exclusive service data that we receive directly from the vehicle manufacturer is passed on to you, so you can find out if manufacturer-compliant service work applies to the vehicle you're working on.
Keeps your business as well informed as an OE or authorized workshop.
Service data includes the complete ZF Aftermarket portfolio plus the full range of parts for the whole vehicle.
Watch the video to discover how to find the OE service campaigns.
Exclusive training offers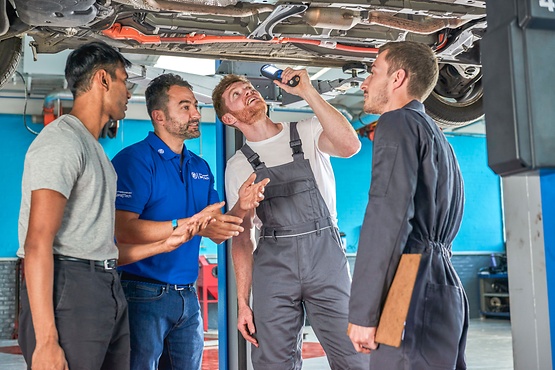 Technical training – prepared for the future
Discover market-specific topics and trends for your daily workshop business
Online training from OE experts with practical information on products
Accessible whenever you want – video-on-demand recordings from ZF specialists
Exclusive training courses especially for ZF [pro]Tech partners
Practical and up-to-date: Direct contact to ZF training experts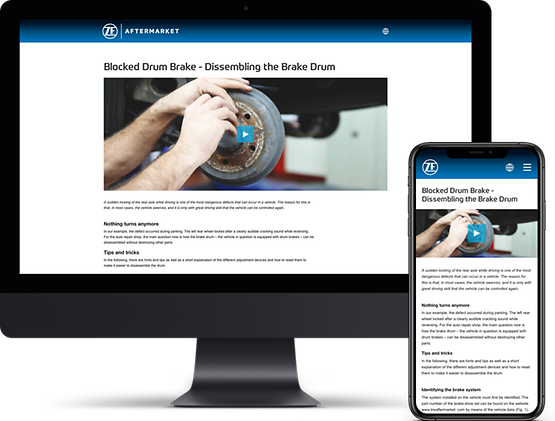 Support center – Just when you need it!
One-stop-shop for advice on essential parts that are used in your workshop every day.
Expert, friendly specialists, always available during working hours via the hotline.
Easy-to-use online portal providing highly relevant resources for your workshop, such as product details, a personalized area for specific information, unique apps and more.
Workshop Concepts at a glance
ZF [pro]Tech start
Your benefits*

Easy-to-use online partner area
Online catalog
OE service campaigns from vehicle manufacturer
Expert friendly specialists, always available during working hours
State of the art ZF [pro]Academy (optionally bookable)
Up-to-date information via e-mail
ZF [pro]Tech plus
Your benefits*

All services of ZF [pro]Tech start partnership included
Personal on-site support
Exclusive ZF [pro]Academies from automotive engineering experts
Online training sessions
Technical videos on demand
Extended online partner area
Tailored partner information via e-mail
Industry insights
Strong partnership with technology leader
*The workshop concepts are country-specific. Depending on your location the offers may vary. Please reach out to us to apply for ZF [pro]Tech start or ZF [pro]Tech plus.
Are you interested?
Then contact your wholesaler or send us an e-mail with any questions you have about the workshop concept. We look forward to hearing from you.