The Potential of Remanufacturing
Natural resources are limited, which is why ZF relies on the industrial reprocessing of old parts. The remanufacturing program stands for new mobility and a sustainable future. This is one of the major challenges of the automotive industry. With the remanufacturing program, ZF shows commitment to sustainability and, with its knowledge and innovative strength, takes responsibility for the future.
The Achievements of Remanufacturing
We've been converting waste into reusable material, with 95% of this being processed into new ZF products. The basic technical requirements for remanufacturing are already considered in the development and construction phase, ensuring that each part has the ability to reacquire the properties it had in its original state, for quality you can trust.
Remanufacturing a unit can save 90% in energy compared to producing a new part. By eliminating this operating process and effectively lowering energy consumption, we can continue to meet our sustainability pledge and reduce the amount of CO2 emissions.
ZF Group aims to be climate neutral by 2040.
Remanufacturing vehicle components can save between 50-90% in materials compared to producing a new part. It is more cost-effective, especially after the end of series production, and can extend the service life of older vehicles whose series production was discontinued.
The world is changing. And, at ZF, we are changing with it. We are pioneering remanufacturing on a global scale, to advance the way the world moves and innovatively reprocessing the materials that move within it.
Our remanufacturing program stands for new mobility and a sustainable future. We've been driving this change with:
25 remanufacturing locations worldwide across Europe, America, Asia, and Africa
1,800 global employees leading in the industrial refurbishment of old parts
255 remanufactured products – from transmissions to clutches and steering systems to braking systems
CO2 emissions reduced by an estimated 12,444 tons in 2020 as part of the sustainable remanufacturing efforts
Estimated energy savings of 8740 MWh or 8,740,000 kWh in 2020
The Advantages of Remanufacturing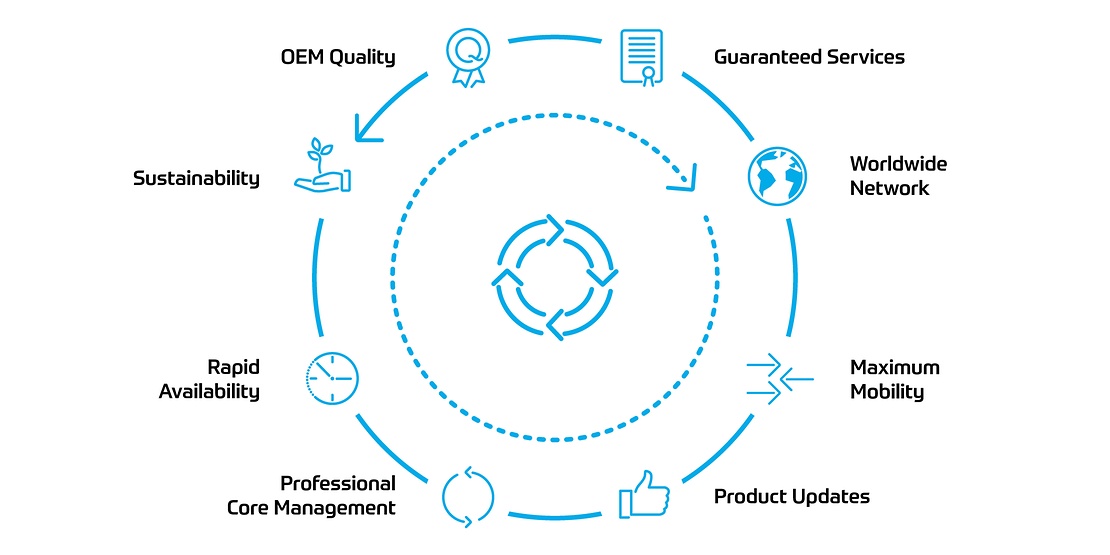 The use of remanufactured parts has numerous advantages. Whether wholesalers, workshops, fleet or vehicle owners – everyone can benefit from minimized downtimes, lower costs, greater safety and the latest technology. According to Tomasz Galązka (Head of Global REMAN Strategy & Development), "especially nowadays, with global green megatrend, it is important to show how beneficial remanufacturing is for the environment, and thus help our end-customers to be able to overperform the market with ZF REMAN product", says the ZF expert confidently.
Benefits for wholesalers:
Best price performance ratio
Faster availability of remanufacturing units
Competent contact point for sought-after parts that are no longer produced
Increase in sales by offering high-quality parts at affordable prices
Benefits for workshops:
No expensive special repair tools
General damage assessment, no lengthy troubleshooting
Installation and repair work are simplified
Price stability for more customer satisfaction
The Diverse Product Range
Remanufacturing products
From transmissions to clutches and steering systems to axle systems - ZF offers a wide range of remanufacturing components for cars, commercial vehicles as well as construction and agricultural machinery:
The Remanufacturing Process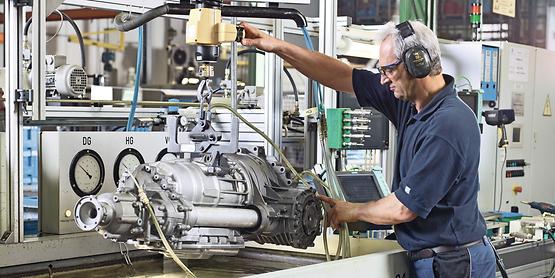 Reliability worldwide
With 20 remanufacturing locations around the globe, ZF plays a leading role in the industrial refurbishment of old parts.