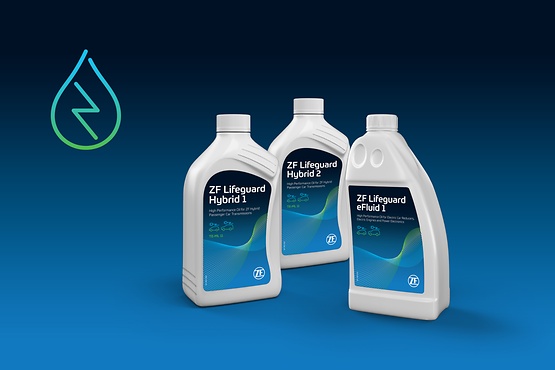 Powering tomorrow, already today.
The future is now. Next generation mobility, driven by electric and hybrid vehicles, is transforming the market. From ZF Aftermarket comes the capability to power reliability, safety and performance: ZF Lifeguard Hybrid and ZF Lifeguard eFluid.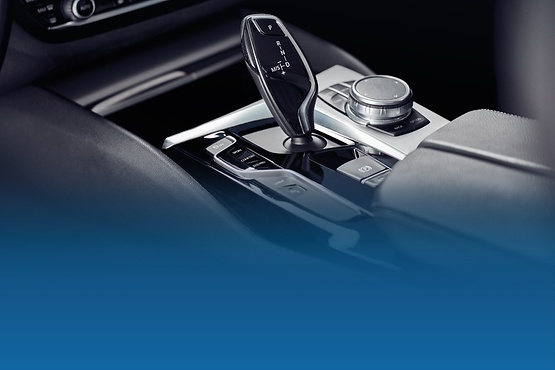 Dreaming of a smoother shift?
Want the smoothest, most comfortable drive ever? Experience improved fuel economy and longer transmission life with ZF's oil range.
Is transmission fluid important for a smoother shift?
It's a fact. We all want the smoothest, most comfortable drive possible. So, it's important to ask the question whether or not transmission fluid can help achieve that.
If your transmission fluid is contaminated by dirt or other material, then its response will be very sluggish. Once that starts happening, gear shifting will cause the gears to change too fast or too slow as you're driving the vehicle. Added to which, with low transmission fluid in your vehicle, there will also be a temporary delay after you move the gear into reverse or drive – that's because the gear shift cannot take place immediately if there isn't enough transmission fluid pressure.
Transmissions are designed to help move a vehicle with little effort from the engine. Keeping a transmission clean and operating correctly ensures a longer life. For performance and extended service life, don't compromise – choose ZF LifeguardFluid.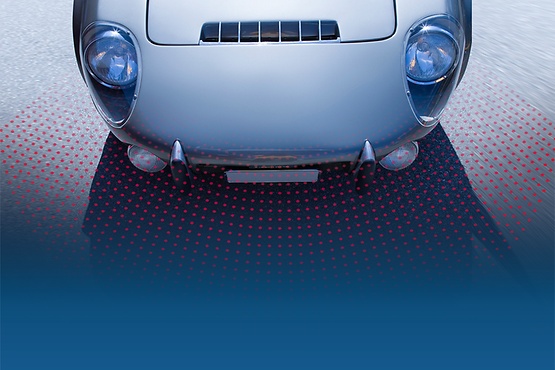 Bought a second-hand car?
Second-hand doesn't have to mean second best. Even if a vehicle is not brand new, its transmission should still be running to optimum capacity. That's why you should make ZF LifeguardFluid your first choice.
Why is transmission fluid change important when you buy a used car?
It's key to think about the vehicle's transmission fluid when buying a used car. As you never know how the car was driven in the past.
Transmission fluid contamination occurs over time caused e. g. by heavy loads or frequent speed acceleration as the synchronizers, bearings and gears in the transmission could wear out. Ask the person or garage selling the vehicle about the transmission fluid and if it has been changed recently.
And ask your garage for transmission oil change with ZF LifeguardFluid which contains many important additives that ensure the transmission runs to maximum capacity: reducing emissions and providing optimum performance all-round.
Make the right choice – with perfect shifting behaviour and vibration-free operation, reduced wear on heavily stressed components and 100% compatibility. For quality, performance and extended service life, don't compromise – choose the best transmission fluid: ZF LifeguardFluid.
Extreme weather conditions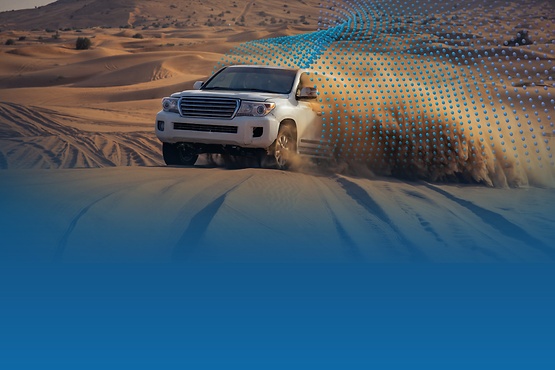 Driving in extreme weather conditions?
Whether the weather is extremely hot or extremely cold, you need a transmission fluid you can count on, 100%. Summer or winter, there is only one name to choose.
How can extremes of temperature affect a vehicle's transmission fluid?
Transmission fluid is crucial to the smooth running of any vehicle, reducing emissions and offering optimum performance. But how can temperature (and in particular, extremes of temperature or dust) affect it? It's worth knowing what to look for – whether you live somewhere with very hot or cold conditions.
Hot temperatures or dust can cause a range of different issues. At the height of summer when the mercury is soaring, the oxidation of transmission lubricants can be accelerated exponentially – leading to, at worst, transmission malfunction.
When the temperature plummets, the viscosity of transmission fluid changes and gets thicker. Not only that, but it can also fail to lubricate parts when it is too cold, which can then lead to accelerated wear and tear.
ZF LifeguardFluid has the special additives interacting in the big range of temperatures – the right choice for your car, whatever the conditions.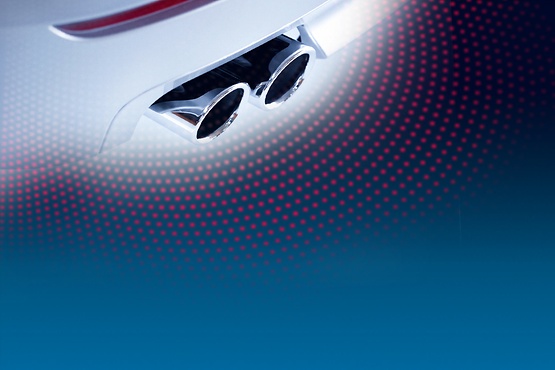 Need for speed?
You don't have to be a sports car enthusiast to want your car to accelerate perfectly. When your transmission fails or isn't working as it should, you'll notice sluggishness when you hit the gas – leading to reduced performance.
How does transmission fluid affect acceleration?
A vehicle's transmission is responsible for switching between gears. As such, it is fundamental when it comes to aiding acceleration. When your transmission fails or isn't working as it should, you'll notice sluggishness when you hit the gas – that's because your car's gears are constantly shifting and need the right transmission fluid to ensure smooth operation and performance.
Lack of transmission fluid will lead to a build-up of dirt or other material, which could lead to slipping, grinding or jumping as you try to accelerate. Keeping your transmission in working order is essential to making your car operate safely.
Monitoring your transmission and changing the oil when necessary is vital to protecting your vehicle and maintaining its performance. With ZF LifeguardFluid, you make the right choice – with perfect shifting behavior and vibration-free operation, reduced wear on heavily stressed components and 100% compatibility.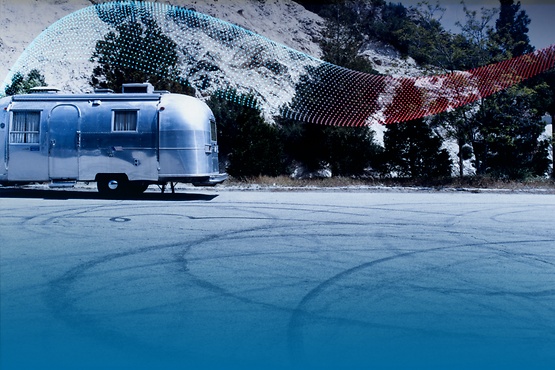 Carrying heavy loads?
Towing – even for relatively short distances – can affect your vehicle's transmission adversely. There are a few key rules to stick to, to prevent that from happening – including choosing the best transmission fluid for your car.
Can towing heavy loads affect a vehicle's transmission?
Some vehicles are built to tow heavy loads – and some aren't. Even if your car does have some hauling capacity, make sure you don't exceed the suggested weight limits. Remember, those limits are there for a reason. Towing can put a huge strain on your transmission, so always be mindful when considering hitching up a caravan or trailer.
If towing a trailer or boat, your vehicle will be working harder due to the excess weight. While towing, fluids inside your vehicle's engine and transmission become heated, which creates a pressure cooker-like effect. This can harden and seal up metal components.
The fact is, that towing, even for short distances, can do significant damage to your vehicle's transmission – but not all towing has to cause a potential problem. As long as you maintain your vehicle, don't commit common towing errors and choose ZF LifeguardFluid, you can avoid transmission damage and look forward to many years of trouble-free motoring.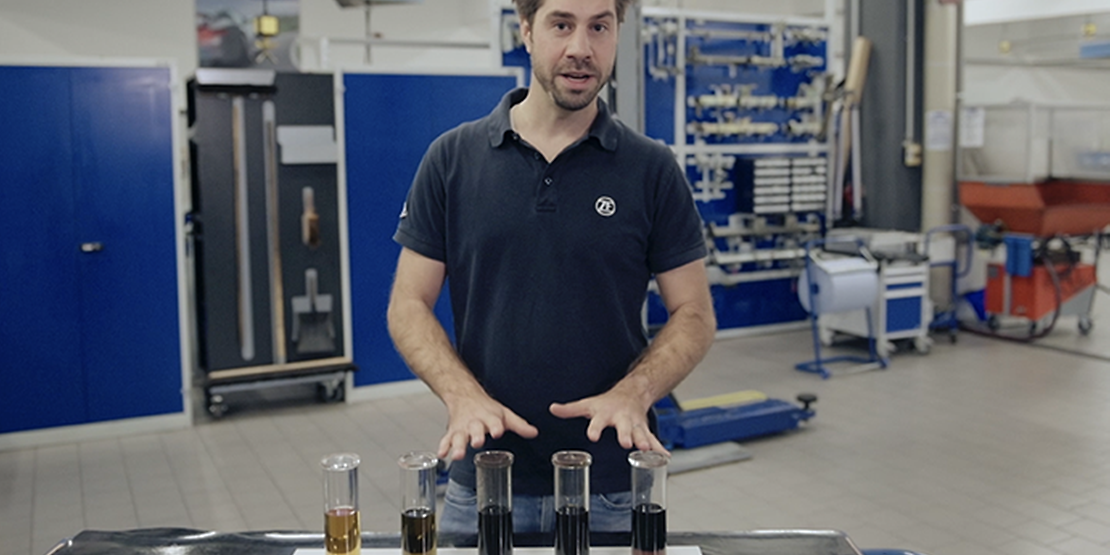 What makes transmission oil age
Learn from our expert about different transmission oil conditions and influencing factors