Your genuine parts partner.
Your customers trust you to always do the best job – and that means always using the best parts. A global partner with a long and trusted heritage, ZF Aftermarket is a name that has always stood for integrity, performance and engineering excellence. We have the vision and expertise to help your business get ahead and stay ahead now, as well as prepare for success in the future. When you choose our parts, you can be sure they'll make a genuine difference – wherever you are in the world.
All of the benefits. None of the risks.
Choose ZF Aftermarket off-highway genuine parts and you choose quality you can rely on. We use only the strongest, highest-grade materials to offer a longer lifetime, employ the cleanest and most efficient manufacturing processes and guarantee that every part is rigorously tested before leaving our dedicated facilities. Don't take the risk of choosing inferior quality parts. Do the best for your business and your customers by only ever fitting ZF.
Our quality is your reassurance.
An unparalleled range of fully warranted OE quality genuine products supported by excellent services, allows ZF Aftermarket to provide a unique, premium offer. An offer which provides the reassurance of quality and craftsmanship, allied with a commitment to excellence that you can always count on to reduce vehicle downtime, which is expensive and increasingly unacceptable.
Always with you.
Because we are involved from the system concept stage through to vehicle part aftersales care and training, ZF Aftermarket is with you for the entire journey. And it's all backed up by the knowledge and scale of the ZF Group – a true powerhouse of innovation and expertise in mechanical and digital technology that has been at the forefront of technological and mobility leadership for more than 100 years.
Gear damage costs can add up.
Gear damage in the transmission caused by using cheap copy parts can have severe financial and operational consequences. In fact, the cost of replacing the damaged gear – along with any other components affected by the failure – can add up to 20,000 EUR and more, depending on the extent of the damage and the specific transmission model. Protect your reputation and your customer's vehicles with ZF Aftermarket off-highway genuine parts.
There's no time for downtime.
For off-highway vehicles, downtime is dead time. When a critical component such as a gear fails because it is a cheap and inferior copy, it can result in a halt in production, missed deadlines and project delays for your customers. Which in turn can affect a company's reputation for reliability and timeliness. Don't take risks. Choose ZF Aftermarket off-highway genuine parts for complete reassurance.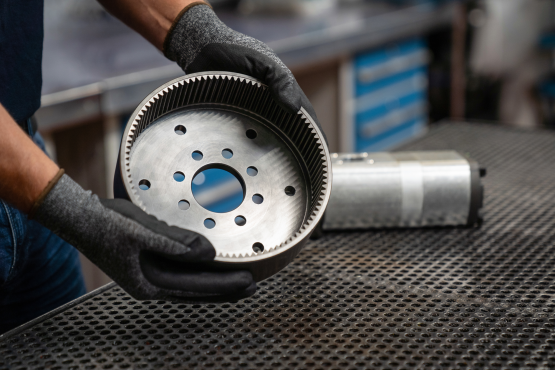 Quality materials, precision engineering, exceptional performance.
ZF Aftermarket ring gear parts are crafted from top-tier materials, ensuring they withstand wear and tear over time, providing long-lasting performance without frequent replacements. Precision engineering results in accurate crafting, promoting optimal meshing with other drivetrain components – increasing the lifetime of the drivetrain and preventing potential issues down the road. Whilst optimized design that meets or exceeds manufacturer specifications guarantees a perfect fit and function, reducing the risk of compatibility issues often encountered with cheaper alternatives.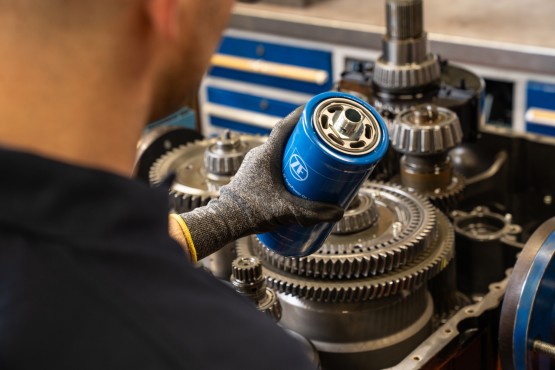 Latest technology, meticulous craftsmanship, perfect fit.
By fitting ZF Aftermarket original oil filters, you can rest assured that customers who own off-highway vehicles are equipped with the most up-todate and advanced technology, contributing to all-round excellence and longevity. ZF filters are specifically engineered for ZF transmissions, taking into account high oil pressure requirements. They are meticulously crafted to reduce assembly effort and are designed to last up to twice as long as alternative filters. This tailored approach ensures a perfect fit and optimal performance.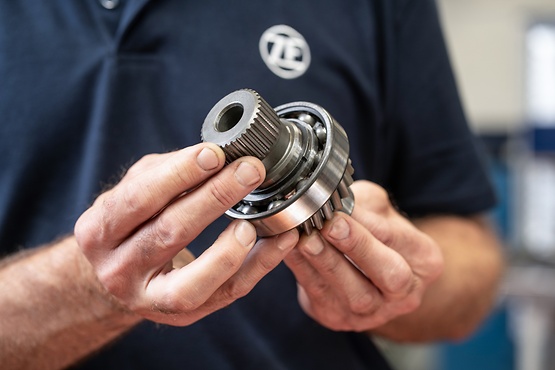 Increase efficiency, decrease downtime.
When it comes to transmissions, the financial and operational repercussions of gear damage resulting from the use of cheap copy parts can be substantial. To avoid these costly setbacks, it is essential to prioritize the use of genuine, high-quality components and invest in regular maintenance and inspections to prevent gear failures and their associated costs. Downtime in an off-highway setting can result in a halt in production, missed deadlines, and project delays. The loss of operational capacity can lead to substantial financial losses and negatively impact a company's reputation for reliability and timeliness. Always fit ZF Aftermarket off-highway genuine parts… your customers expect nothing less.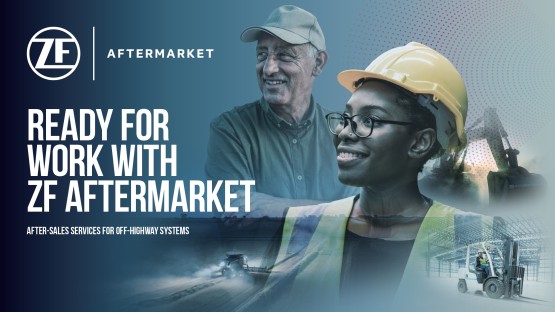 Discover everything ZF Aftermarket.
Our informative off-highway brochure tells you all you need to know about ZF Aftermarket products, services, trainings and more. Download your free copy now.
Services within the ZF Aftermarket Portal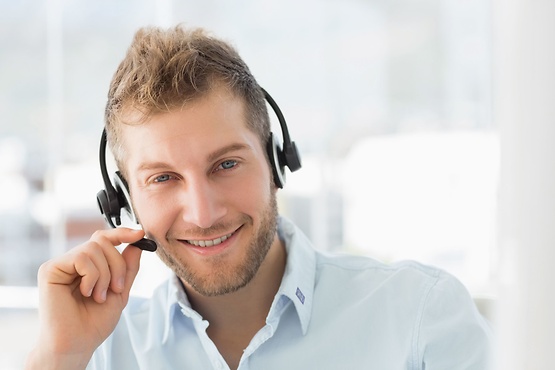 Contact us for technical questions.
If you have questions about any aspect of ZF Aftermarket off-highway genuine parts, our friendly, knowledgeable team are here to help.