ABOUT OUR TECHNICAL TRAININGS
Join The Pros
The ZF Aftermarket Technical Training department's mission is to provide in depth knowledge of automotive technology to industry students, technicians, and industry professionals. By implementing customized and engaging programs, the technician becomes prepared to diagnose, repair and service products in the industry.
The product-oriented ZF [pro]Tech workshop service delivers the latest technical knowledge from one of the largest automotive suppliers in the world straight to your independent passenger car workshop.
Dirk Fuchs
Dirk Fuchs is the ZF Aftermarket Technical Training Manager for the US and Canada. He has uniquely designed the training department to provide programs tailored to each audience, covering the full ZF product range.
Dirk started his career as a factory instructor, working with Volkswagen for 5 years. He then joined ZF, progressing from warranty management to technical training and held an integral role in the launch of the ProTech service concept for workshops in Europe. In his position now, he is responsible for the strategic direction and implementation of all technician and customer training across the market, including the future roll-out of ProTech in the US.
Dirk's advice: You have to know how it works, before you can make a diagnosis. Focus during the training session, it might be slow or boring at times, but it will help with the diagnostic part later.
Francesco Moreno
Francisco holds the position of Technical Trainer with ZF Aftermarket. His position supports the growth and training of technicians in the independent aftermarket. Most recently the Commercial Vehicle Team Leader, Francisco has over 11 years of experience at ZF on the remanufacturing production lines in both passenger car and commercial vehicle. Moreno is able to use his previous knowledge and experience of working on the remanufacturing production line to educate those technicians in the field. A priority of Moreno is to engage and educate technicians in the growing Hispanic automotive markets. Francisco's background includes a heavy focus on the ZF 6- and 8-speed transmissions, as well as ZF CV transmissions and axles.
There are a lot of tips Francisco can give to attendees of trainings, but the big one and most important one is to ASK. If it doesn't make sense, just ask. Trainers are there to help you, and make sure all the material is understood, and when you leave a ZF training you should feel confident to work on a unit by yourself.
Niel Speetjens
As the newest member of the technical training team, Niel joins ZF Aftermarket as technical trainer for the passenger car and commercial vehicle independent aftermarket. In his position, Niel supports local technicians with hands-on trainings and workshop visits across the country. With close to 20 years' experience working in the automotive industry and over 10 years professionally teaching in the industry, Niel's background specializes in automatic transmissions.
After many years teaching technicians around the country, Niel's biggest piece of advice is to take charge of your technical education. It is important in this industry to get hands-on experience, whether it be a sponsored workshop program or additional courses in school, make sure you are engaging in every opportunity available.
ZF Aftermarket knowledge online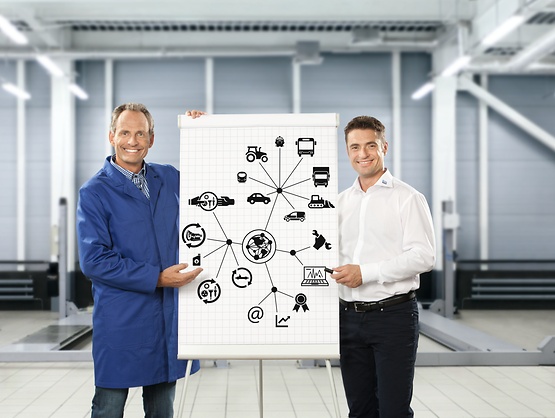 Useful Tips and Tutorials
Not looking for training, but simply need assistance with a repair or problem? Find useful tips and how to guides easily online with ZF Aftermarket Know How.