Join The Pros
The ZF [pro]Academy department's mission is to provide in depth knowledge of automotive technology to industry students, technicians, and industry professionals. By implementing customized and engaging programs, the technician becomes prepared to diagnose, repair and service products in the industry.
The product-oriented ZF [pro]Tech workshop service delivers the latest technical knowledge from one of the largest automotive suppliers in the world straight to your independent passenger car workshop.
Francesco Moreno
Francisco holds the position of Technical Trainer with ZF Aftermarket. His position supports the growth and training of technicians in the independent aftermarket. Most recently the Commercial Vehicle Team Leader, Francisco has over 11 years of experience at ZF on the remanufacturing production lines in both passenger car and commercial vehicle. Moreno is able to use his previous knowledge and experience of working on the remanufacturing production line to educate those technicians in the field. A priority of Moreno is to engage and educate technicians in the growing Hispanic automotive markets. Francisco's background includes a heavy focus on the ZF 6- and 8-speed transmissions, as well as ZF CV transmissions and axles.
There are a lot of tips Francisco can give to attendees of trainings, but the big one and most important one is to ASK. If it doesn't make sense, just ask. Trainers are there to help you, and make sure all the material is understood, and when you leave a ZF training you should feel confident to work on a unit by yourself.
Wes Dickens
Wes is the Technical Trainer for ZF Aftermarket for North America. He possesses a passion for automotive technology, and for sharing the advances in automotive technology with technicians throughout the industry. Wes holds several ASE certifications and offers an expertise in drivelines and electrical systems. He has also worked with the ASE test committee to assist in the question writing and approval process. Wes has been in the automotive industry for over 17 years, serving in several roles, including as a technician on both passenger cars and heavy-duty trucks. During his time in the industry, Wes has enjoyed meeting technicians in their shops and garages to not only share what he has learned, but to also learn from other technicians. In his spare time, you will find Wes in his garage working on various automotive projects.
ZF Aftermarket knowledge online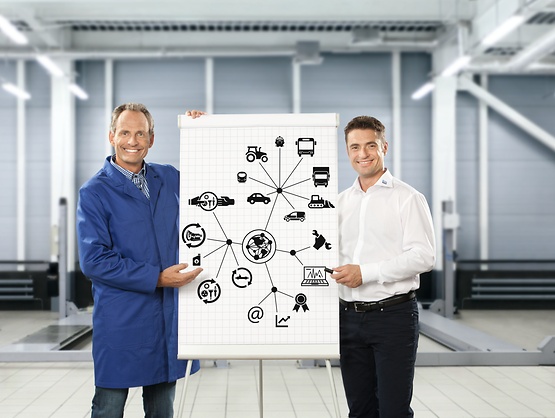 Useful Tips and Tutorials
Not looking for training, but simply need assistance with a repair or problem? Find useful tips and how to guides easily online with ZF Aftermarket Know How.