One oil is not like another
Only use the best oil for your transmission
Modern commercial vehicle transmissions must be reliable, very long-lasting and provide maximum shift comfort. The transmission oil plays a key role in this.


Low-priced oils often do not live up to these standards, so what you save when you buy them costs you more over the following years. As ZF Aftermarket lubricant experts know, a higher-priced oil soon pays for itself in the form of less frequent oil changes and higher wear protection.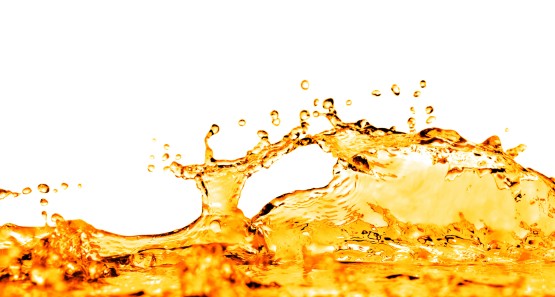 ZF-EcoFluid M
The ZF Aftermarket range includes its own high-performance oils: ZF-EcoFluid M, for instance, was specially developed for commercial vehicles and significantly extends the required oil change intervals to every three years instead of annually like standard mineral oils. What is more, the lower susceptibility to repairs and high wear protection reduce or prevent vehicle downtimes.
ZF-EcoFluid M also increases transmission efficiency compared to mineral and semi-synthetic transmission oils, cutting fuel consumption by up to one percent – an annual operating cost saving that runs into three figures.
ZF-EcoFluid A LIFE
ZF-EcoFluid A LIFE transmission oil can also improve fuel economy in city, transit and intercity buses as well as special vehicles and rail vehicles. It ensures effective utilization of the engine output while reliably protecting the transmission and its components from premature wear.
Our Commercial Vehicle Oils in Comparison
ZF-EcoFluid M
ZF-EcoFluid A LIFE
Vehicle types
Trucks, buses, light commercial vehicles and vans
City, transit and intercity buses plus special vehicles and rail vehicles
Transmission types
Manual and automated commercial vehicle transmissions
ZF-EcoLife and ZF-Ecomat transmissions
Recommended oil change intervals*

Off-road use: every 200,000 km (2 years)
Local/delivery traffic, transit services and long-distance traffic: every 360,000  km (3 years)
Long-distance traffic and tourist travel: every 540,000 km (3 years)

At 100°C/212°F oil sump temperature: every 240,000 km (4 years)
Up to 105°C/221°F oil sump temperature: every 180,000 km (3 years)
Up to 110°C/230°F oil sump temperature: every 120,000 km (3 years)

Special features
Required for carbon synchronizers
---
* The change intervals for ZF-EcoFluid M only apply in the case of hose venting in a dry room.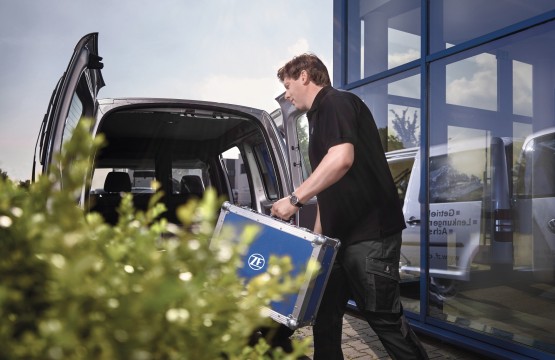 Everything from a single source
We have 650 ZF Service Partner who handle transmission oil changes and who can provide workshop partners, fleet operators and private drivers with the right services for their commercial vehicles and buses – all from a single source and with short lead times. And the same applies to non-ZF products. This enables customers to manage their fleets much more easily.