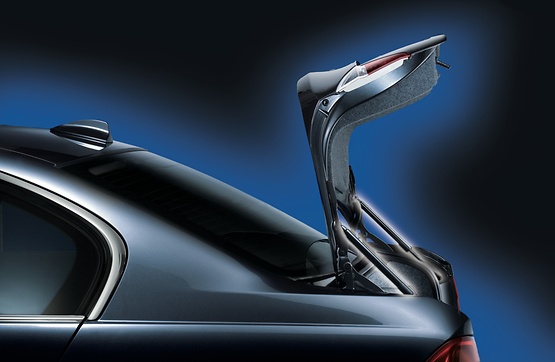 STABILUS gas-charged lift supports make it easy and safe to raise and lower heavy hoods, rear hatches and tailgates by hand. As the world's leading manufacturer of lift supports STABILUS provides exact replacements for practically any application where a lift support is used. Learn more on this page or click through for EZDown tailgate supports.
Restores the original opening and closing speeds of your hood, hatch or trunk
Easy-to-install
No special tools required
Engineered for your application
Easy lifting and reduced closing effort
Consistent lifting force through 50,000 cycles
Rust-resistant piston rod extends product life
Dynamic damping technology, available on select lift supports
How to Replace your Vehicle's Lift Support
Steps to Identifying Universal Replacement Lift Supports
1. Measure your old lift support from the middle of each rod connection point, not the absolute ends.
2. Measure the rod length from the middle of the rod end connection point to where the rod meets the tube.
3. Compressed length is determined by subtracting rod length (Step 2) from extended length (Step 1).
4. Ball sockets or eyelets on either the rod end or tube end.
5. Look on the tube end for the rated force. If the number is in Newtons, divide the figure by 4.45 to convert to pounds.
6. Locate your appropriate Lift Support on the chart for download below.

Check out how to do it
When a gas-charged lift support fails, simple activities like loading luggage become a hassle and even dangerous. In this video, we will demonstrate how to determine if you have a lift support beginning to fail. What to look for and how to find your replacement lift support.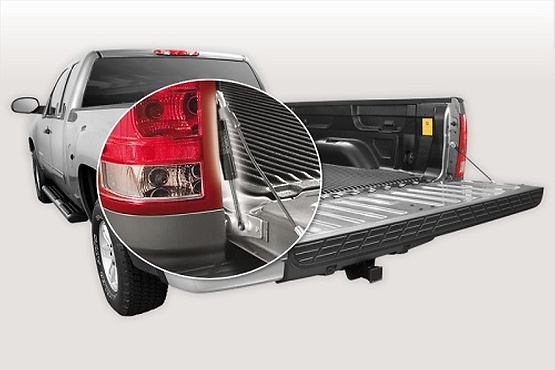 EZDown Truck Accessory
The EZDown is an easy-to-install truck accessory that eliminates the unsafe and damaging effects of a slamming tailgate. Application coverage for select Chevy Dodge, Ford, GMC, Lincoln, Nissan and Toyota models.
Controls tailgate opening speed
Installs in minutes
No holes to drill
Improves safety
Uses OE attachment points
Only one unit needed per vehicle