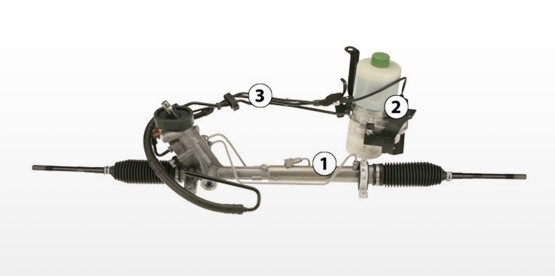 TRW offers a complete installation kit for electrohydraulic steering for a range of vehicles from the VW Group (Seat, Skoda, VW).
The installation kit is supplied already mounted and filled. The installation kit consists of the following components:
Hydraulic steering gear including the rod assembly (1)
Motor pump unit (MPU) (2)
Hydraulic lines and cabling including bracket (3)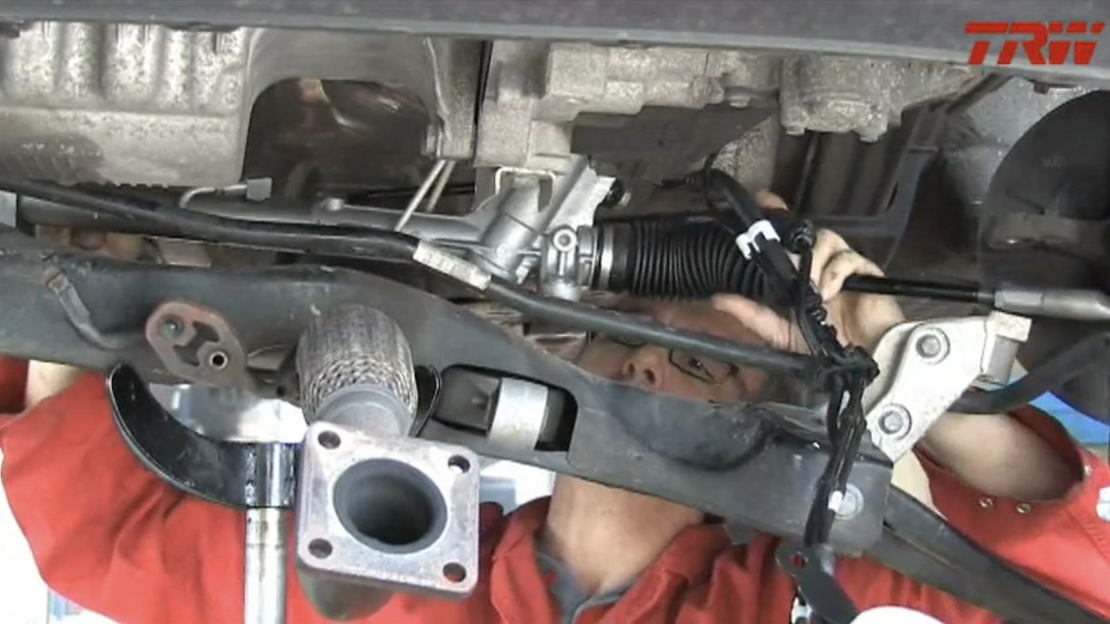 The video shows the complete installation on the example of a VW Polo 9N. The work process described may vary depending on vehicle type and motor variant. The video and the repair instructions available for download here still provide helpful support for installation, though. With this complete kit, TRW offers its workshop customers a complete solution for replacing the electrohydraulic steering!
ZF Aftermarket product range