Best Brands Award 2020: AUTOHAUS and Auto Service Praxis magazines declare ZF the winner in the Component Manufacturer product group.
The reader survey "Best Brand Award" 2020 by AUTOHAUS and Auto Service Praxis shows ZF shines with its partners. In the product group Component Manufacturers, ZF wins with 7,88 out of 10 points to be achieved. Competitive products and customer-oriented service helped ZF to the 1st place.
The award ceremony took place on January 16, 2020 in Munich. Jochen Leuthold and Fabiola Wagner duly accepted the award.
Impressions from the awards ceremony
Impressions from Jörg Schwieder, Rainer Wolfsfellner und AUTOHAUS.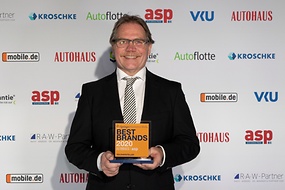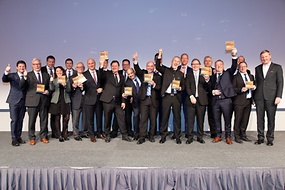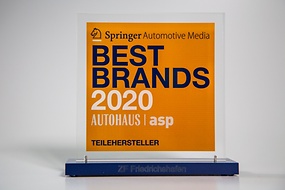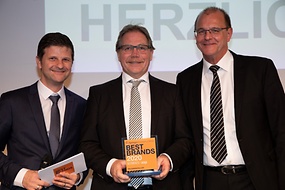 Image rights: Jörg Schwieder, Rainer Wolfsfellner and AUTOHAUS.
The reader survey conducted by Springer Automotive Media's trade magazines presents a ranking of the most popular brands in the automotive industry. A total of 544 readers were surveyed and 12200 ratings were collected. The image and the degree of brand awareness were evaluated.
The Component Manufacturers product group
1. ZF (7.88)
2. Bosch (7.87)
3. SKF (7.7)
Source: Auto Service Praxis
www.autoservicepraxis.de
The readers' response to a company's image is a key indicator for predicting a brand's success.
A positive image reinforces the motivation of all employees to keep up their successful work and further improve the brand's success. ZF's success is largely based on their ability to constantly drive technology forward. ZF Aftermarket offers the perfect solutions in this regard.
As the second largest product and service provider in the international automotive aftermarket, ZF believes that it is responsible for breaking new ground in the industry and stimulating trends such as big data and connectivity.
We are delighted about winning this award and will try our best to remain on top and retain our place among the winners at the next awards ceremony in two years' time.