Fleet service at a glance
There are situations for which you simply cannot prepare. With a network of some 650 Service Centers, ZF Aftermarket is available around the globe no matter where you are. For fleets of private bus companies, public transport authorities and forwarding companies, ZF Aftermarket fleet service offers a comprehensive service and diagnostic solutions portfolio.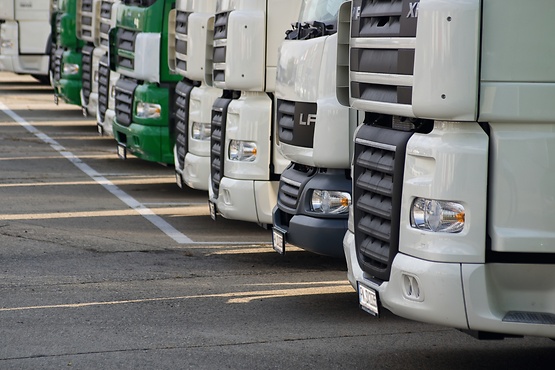 This offer includes:
Intelligent fleet control
Monitoring and maintenance of transmissions
Consultancy programs
Training services to support your fleet management.

Our global Service Center network makes these services available to you around the world. We will be delighted to give you more ZF Aftermarket information for fleet operators in person at one of our ZF Aftermarket Service Points.
Maintenance and repair of transmissions for your fleets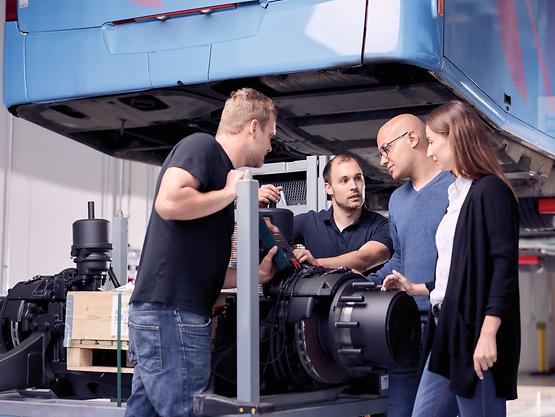 ZF Aftermarket: Your expert for fleet knowledge
The ECP program was developed to relieve fleet operators of the risks associated with breakdowns and repair costs. ECP stands for Extended Coverage Program and offers repair and overhaul work on axle and transmission systems as well as comprehensive services.
Further advantages of the Extended Coverage Program:
Globally expanded network of the ZF Service Organization
Technical support from experts of the ZF Service Organization, even beyond the driveline
Product-trained and qualified personnel for diagnosis and repair work
First-hand quality products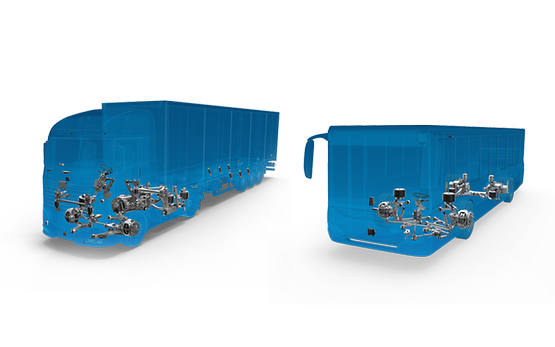 Spare parts of OE quality
For large fleets in particular, reliable and high-quality parts are an important factor guaranteeing stable fleet operation. Vehicle manufacturers who have installed parts from the ZF portfolio from the beginning are of course also aware of this fact.
With spare parts of OE quality, ZF Aftermarket offers you brand products straight from the manufacturer.
Benefit from cutting-edge technology
The ZF Aftermarket fleet service
When the operating conditions of your fleet vehicles change, the technical requirements change with them. In such cases, a retrofit may be a worthwhile investment.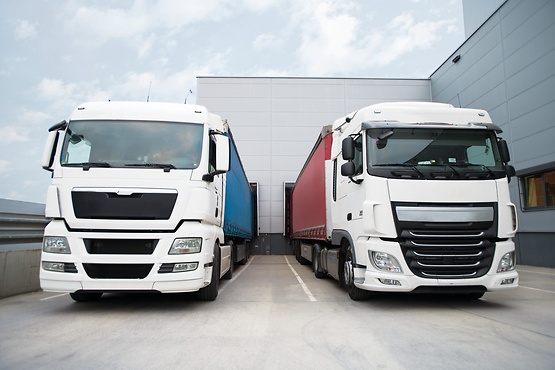 ZF units: Increase the cost-effectiveness of your fleet by using ZF-Intarders or ZF gearshift systems. This will help you reduce both brake wear and driver stress.
ZF power take-offs: Do your vehicles have to drive pumps, winches and other additional applications? ZF Aftermarket offers the appropriate engine-, clutch- or drive-dependent power take-off units.
Software: Update the software of the control units in your bus or commercial vehicle fleet. Or reduce fuel costs thanks to an improved shift strategy with the TopoDyn Life driving program.
ZF Aftermarket offers tailor-made solutions for your company. We will be happy to support you with expert advice and personalized service.