The Potential of Remanufacturing
The sustainable future means everything for us. Together we can reduce the CO2 emissions, save energy and raw materials. We feel a responsibility to remind ourselves every year of how much of a difference we can make by implementing the right processes and restoring value to quality parts.
Facts & Figures*
In total, ZF offers around 5,500 different products (part numbers), which are remanufactured at ZF plants globally
ZF Group avoided emitting CO₂ emissions equivalent to more than 32,000 tons, compared to the production of new parts in 2022.
Natural resources are limited, which is why ZF relies on the industrial reprocessing of used parts. The remanufacturing program stands for new mobility and a sustainable future. This is one of the major challenges of the automotive industry. With the remanufacturing program, ZF shows commitment to sustainability and, with its knowledge and innovative strength, takes responsibility for the future.
*The calculation is based on raw material consumption, material salvage rates and volumes of remanufactured materials, as well as material-specific emission factors from internationally recognized sources.
The Advantages of Remanufacturing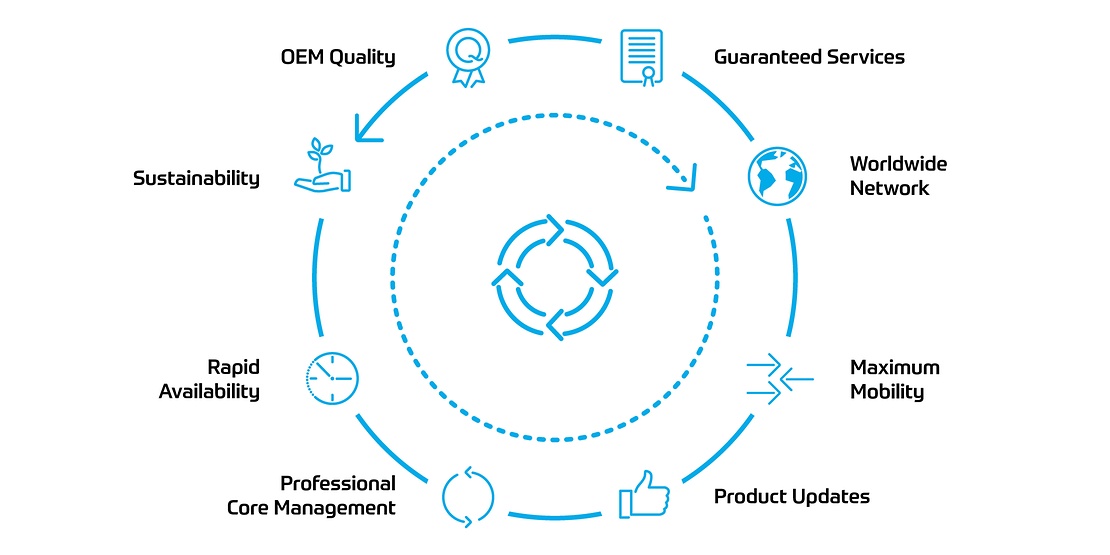 The Remanufacturing Infinity Circle
The world is changing. And, at ZF, we are changing with it. We are pioneeringremanufacturing on a global scale, to advance the way the world moves and innovatively reprocessing the materials that move within it.
Benefits for wholesalers:
Best price performance ratio
Faster availability of remanufacturing units
Competent contact point for sought-after parts that are no longer produced
Increase in sales by offering high-quality parts at affordable prices
Benefits for workshops:
No expensive special repair tools
General damage assessment, no lengthy troubleshooting
Installation and repair work are simplified
Price stability for more customer satisfaction
The Diverse Product Range
Remanufacturing products
From transmissions to clutches and steering systems to axle systems - ZF offers a wide range of remanufacturing components for cars, commercial vehicles as well as construction and agricultural machinery:
The Remanufacturing Process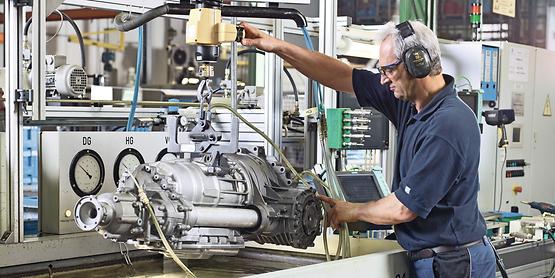 Reliability worldwide
With above 20 remanufacturing locations around the globe, ZF plays a leading role in the industrial refurbishment of old parts.