ZF [pro]Academy portfolio
ZF Aftermarket not only supplies auto spare parts in OEM quality, it also provides its comprehensive knowledge to customers and suppliers in the shape of diverse training courses.
The training courses on offer in the areas of driveline, chassis system, and active and passive safety technology, as well as transmission, axle and steering systems are being continuously expanded and include product training for dual-mass flywheels or CDC dampers for instance. Each year, many thousands of participants worldwide benefit from these training courses.
Online Trainings for PC and LCV
Trainings for drivetrain
Gearbox oil is subject to wear which depends on the conditions the car is operated in. To expand lifetime and performance of the gearbox to an optimum, we recommend on one hand regular checks and on the other regular gearbox oil changes.
For that reason we have developed a practical oriented online training which contents the needed know-how for workshops on gearbox oil change.
More information about Online Trainings here soon!
Become a high-voltage expert!
High-voltage trainings
Hybrid and purely electrically powered vehicles will become firmly established in the automobile and commercial vehicle market. Yet this high-voltage technology demands various additional high-voltage qualifications from workshops and automotive technicians.
ZF Aftermarket offers different modularly-designed training courses here.
Exclusive training offers for partners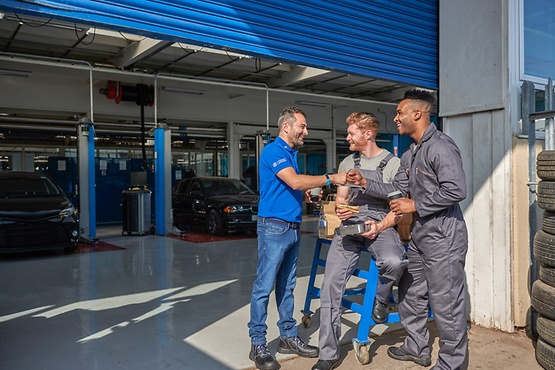 ZF [pro]Tech Trainings – prepared for the future
Discover market-specific topics and trends for your daily workshop business.
Therefore we offer online trainings from OE experts with practical information on products and services - Accessible whenever you want and video-on-demand recordings.
Exclusive training courses especially for ZF [pro]Tech partners with practical and up-to-date information, direct from the ZF training experts.
You are already registered? Login