LCC Coverage Benefits at a Glance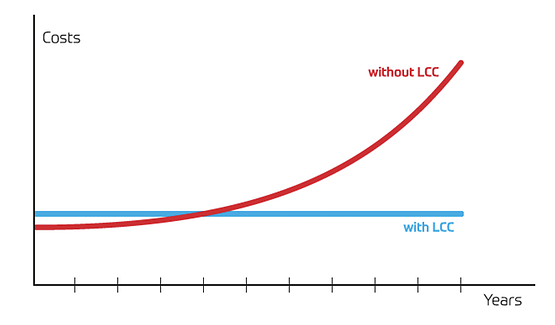 Downtime, replacement and repairs are difficult to calculate for fleet owners and therefore increase the risk for exploding costs.
ZF Aftermarkets Life Cycle Cost Coverage Program for buses begins when warranty ends. The program offers additional protection beyond the standard warranty period. LCC covers all occurring repair and overhaul costs as well as maintenance costs for ZF units for a period of twelve years (transmissions) or ten years (axles). The direct cost comparison shows, how costs can develop for fleet owners with and without the LCC Coverage Protection. With LCC Coverage, operating costs can be kept modest, downtimes can be minimized and cost calculation becomes more precise.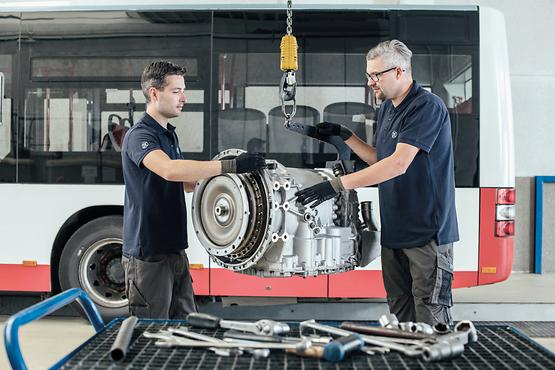 Further benefits
State-of-the-art products from OE technology leader
Longevity of your bus fleet due to preventive measures
Repairs by experts
Service by constantly trained personnel
On-site support and spare parts in stock
Better vehicle hysteresis due to constant documentation of repairs
Contract individually adaptable for each customer
Tailored Services for your Needs
Service level 1: Maintenance
Level 1 includes:


Service check according to ZF specification*
Transmission / axles oil and filter / transmission / axles oil and filter change
Supply and replacement of wearing parts. Such wear parts include, but are not limited to:



1. Maintenance kits for brakes, brake discs, brake pads, brake calipers complete and brake cylinder, wear sensor
2. Periphery parts: Air spring bellows, shock absorbers


This level is always included into service level 2 and 3.

________
*Customer/OE ensures that the installation was carried out properly according to ZF specifications.
Service level 2: Repair on Site
Level 2 includes:


Trouble shooting
Repairs on site which do not require transmission/axles removal and refit
Spare parts (peripherals, ECU, others)
Labor costs and expenses
Service level 3: Transmission and axle overhaul
Level 3 includes:


Component / full repairs
Spare parts and labor costs
Transmission / axles transportation costs customer ← → next ZF Service Center
Flat rate compensation for transmission / axles removal and refit (max. 8 hours)
The Life Cycle Cost Coverage Protection offers services tailored to individual needs. This is why fleet owners can choose between three different levels of the LCC Coverage Program. The service levels light, smart and plus offer protection from basic to all around coverage. If customers choose one of the higher service levels, the lower service levels are automatically included.
Matching Components from one Source
ZF is the world's largest independent specialist for bus axle and transmission systems. With ZF, you choose matching components which ensure minimum fuel consumption, long service life, low noise level. With ZF Aftermarket, busses and coaches are on the way to zero emissions.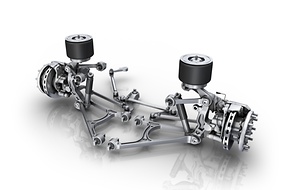 RL 82 EC for city buses
AV 133
RL 75 E for coaches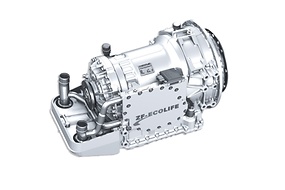 EcoLife
Do you have any questions on our fleet service?