Vacations can put a passenger car under a lot of strain, including long distances, heavy loads, high temperatures and poor roads. Vacationers can easily have their break cut short if they neglect vehicle maintenance. A breakdown is bad enough, but in a critical driving situation a poorly maintained vehicle can have much worse consequences. Chassis components can fail under extreme stress, making a fully loaded vehicle impossible to control regardless of modern driver assistance systems. Faulty components therefore represent a major risk.
Our ZF Aftermarket Passenger Car Expert Says
Our ZF Aftermarket Passenger Car Expert Says:
"In critical situations such as emergency braking or evasive maneuvers, worn components have a much more dramatic effect. Stopping distance increases, hydroplaning occurs much earlier on a wet road and even an electronic stability program is often no longer able to prevent the vehicle from swerving."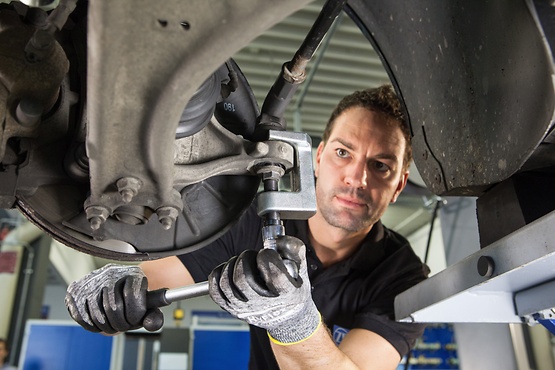 Faulty passenger car components – an underestimated risk
In passenger cars, defective shock absorbers in particular pose a high risk and have a major impact on driveability. They also affect stopping distances and roadability as well as the effectiveness of ESP and ABS. According to experts, about 15 percent of all passenger cars registered are driven on vacation with worn or defective shock absorbers.
The driver becomes used to the gradual difference and does not notice the wear. Defective shock absorbers often also cause premature wear or failure of chassis and steering components such as tie rods or ball joints, which means that steering precision and safe vehicle handling may no longer be guaranteed.
Safety as a key ZF Aftermarket argument vis-à-vis workshop customers
ZF Aftermarket recommends that workshops advise passenger car drivers with high-mileage vehicles how important it is to have key chassis components inspected at regular intervals – especially before a vacation. In addition, it is recommended and necessary to have the functions of passenger car components checked at a workshop after 50,000 miles at the latest and then at 13,000 mile intervals. This way, faulty parts can be replaced in good time with OE quality ZF Aftermarket products such as SACHS shock absorbers and LEMFÖRDER chassis and steering components.
A thorough workshop check and professional advice before going on vacation by car not only makes the vehicle safer but also avoids high follow-up costs and keeps customers happy, which means they keep coming back. As the aftersales expert, ZF Aftermarket also offers a wide range of services, from practical training courses via technical information through to workshop concepts.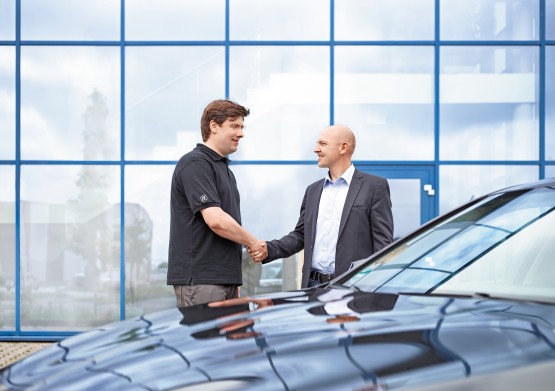 Video: "ZF Aftermarket Workshop-Hangout"
How can you offer your customers the best possible customer service? What should you cover in a proficient passenger car safety check and what should you bear in mind? In this "ZF Aftermarket Workshop Hangout" video, one of our ZF Aftermarket experts demonstrates the ideal vehicle inspection.