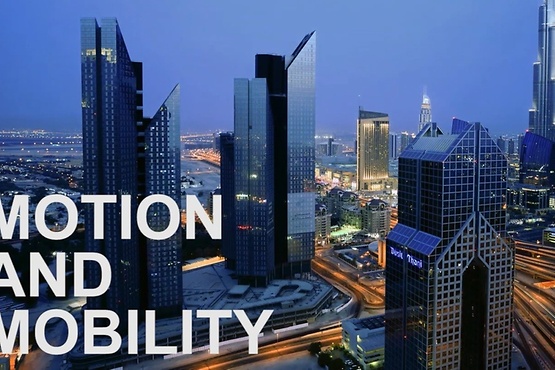 Company Introduction
ZF Middle East is a subsidiary with independent reporting units of ZF Friedrichshafen AG. Through its Headquarters in Dubai/ UAE and its subsidiary in Qatar, ZF Middle East provides local Aftersales for its clients from the Automotive, Rail, Off-road and Marine Sector.
The Product Range comprises of complete units and Spare Parts for Transmissions, Axles, Steering Systems and Thrusters. The Application Range includes Trucks, Buses/ coaches, Off-Road Equipment, Passenger Cars, Commercial Vehicles, Rail and Marine.
Supplementing the Dubai Main Sales Office and Logistics Centre, the fully equipped Workshop provides 24/7 technical Services and also functions as the Regional ZF Training Center.
Our products and services for you
Spare Parts
At ZF Middle East, the customer can find and purchase only genuine parts. Overhauling your equipment with genuine spare parts is the best guarantee for maintaining original vehicle performance.
Our spare parts range contains:
Parts
Repair kits
Retrofit solutions
ZF lubricants and filters
Swing units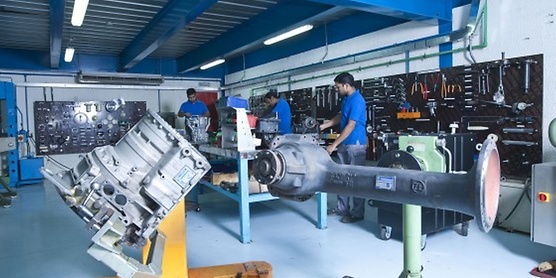 Technical Services
ZF Middle East through its workshop offers unmatched technical services to its customers. The technical experts are trained to perform inspections and repairs in accordance to ZF standards.
The range of technical services offered includes:
Full repair and overhauls with warranty
Installation audit, start-up and commissioning
Certified test bench runs
Field service and diagnosis
Preventive and corrective overhauls
Inspections on ZF components
ZF parts and components consulting
Warranty administration and extended warranty programs
Lifecycle cost contracts for both fleet operations and public transport companies
Experienced and reliable 24/7 support
Your Job at ZF
We pride ourselves in progressive and ongoing education of our personnel. Our selected german and international team is excellently trained to perform inspections, repairs and any other services.
Please apply by providing us with your detailed CV to: me.hr@zf.com
ZF Service Portfolio for you
Strong brands, high performance
High-quality brand products from ZF Aftermarket – always have the required OE quality spare part to hand, no matter if clutch, transmission or other spare parts. With reliability you can trust. After all, nothing is better than the original.
ZF Product Portfolio for you