September 01, 2021
3 minutes read
Part 2: which consider the special measuring instruments
The special measuring instruments
In my last article, I have demonstrated what your personal protective equipment for the maintenance and servicing of high-voltage vehicles should look like. For some activities however, you not only need protective equipment, but also special measuring instruments, which should be part of your workshop equipment from now on.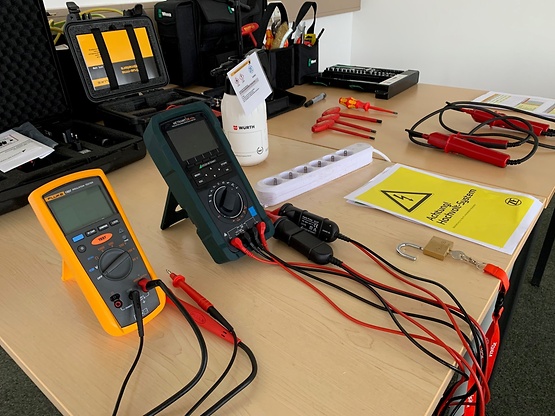 The multimeter
With a digital multimeter you can make many different measurements:


Including diode testing
Capacitance measurement
Frequency measurement
As well as voltage
Resistance
Current and temperature measurements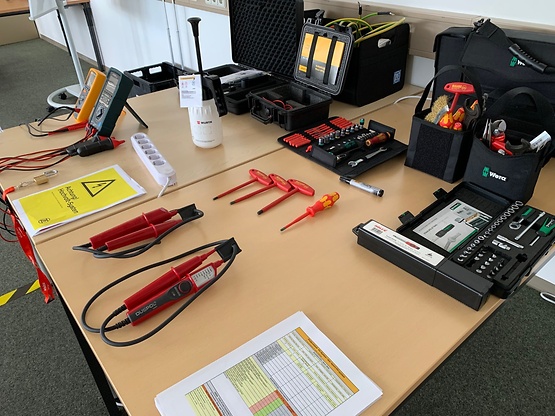 The bipolar voltage tester
A two-pole voltage tester (Duspol) consists of a display unit and two test electrodes. Series resistors in the device serve to protect the user and limit the test current and voltage.


I use the two-pole voltage tester to check step three of the five safety rules – the absence of voltage.
To do this, I connect the test probes of the voltage tester to two different potentials. If residual voltage is still shown in the display, you can also remove it on some devices by tripping the RCD switch.
The potential equalization measurement
For two of the three most important measurements – the insulation test or potential equalization measurement – you also need special measuring instruments.

It is important here that for the protective equipotential bonding measurement, i.e. the measurement of the contact resistance between two high-voltage components, an instrument is selected which has four connections and is designed for the so-called four-wire measurement.


A "normal" multimeter, which is usually part of the workshop equipment, is not suitable for this special measurement.
The insulation testing
As mentioned above, digital multimeters often have the function of measuring resistance, but in most cases the test is performed with a very low voltage.


In high-voltage systems, a standard multimeter is therefore not sufficient for insulation testing, as a high voltage (higher than the operating voltage of the high-voltage system) is required to check the condition of the insulation.

Find out in advance whether you already have a suitable device. I recommend a meter where you can set different test voltages.
What else needs to be considered?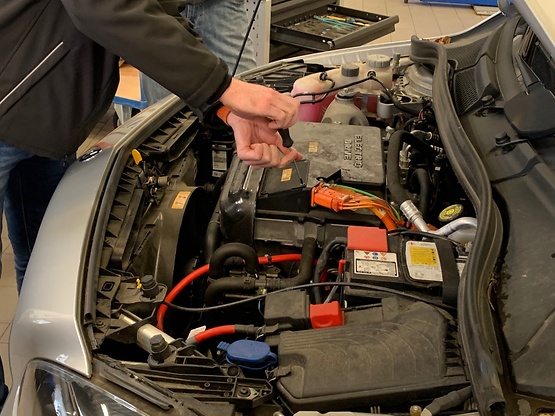 Further essential tools
For working on high-voltage vehicles, you will need other tools, but these are usually already part of your workshop equipment.


These include:
Screwdrivers or torque wrenches
Appropriate tools for crimping cable lugs and ferrules (if you are replacing or laying high-voltage cables)


It is important that you check the instructions of the vehicle manufacturer to see if a cable repair is allowed at all.
My motto for tools and protective equipment
"If you buy cheap, you buy twice!"

With that in mind, you really shouldn't save on your equipment or that of your employees. Buy the measuring instruments and equipment from your trusted dealer and make sure that they are of good quality and really designed for the job.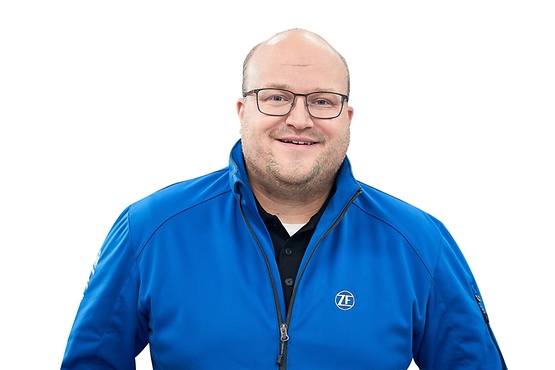 Philipp Klöckener
As Concept Manager, Philipp is responsible for ensuring Service Readiness in the field of Autonomous Transportation Systems (ATS) at ZF. His #zfexpert vision:

"The individual mobility of the future will change fundamentally and we will see concepts we haven't even thought of today."