October 25, 2022
5 minutes read
New challenges in a growing business
What to consider when replacing CDC dampers
Electronic damper control (EDC) makes the chassis sportier, safer and more responsive to the road conditions. Such adaptive dampers are being installed in more and more vehicles, and the Independent Aftermarket can also participate – The SACHS Continuous Damping Control range now includes twice as many parts. So the question of what needs to be considered when replacing CDC dampers will sooner or later be asked in every passenger car workshop. For that reason I accompanied my colleague Mathias to the workshop and we carried out the replacement procedure on a BMW M3.

It goes without saying that a replacement is necessary in the event of damage: stronger body movements and loss of contact between the tires and the road lead to longer braking distances and unsafe driving behavior. In addition to the classic cases of wear and tear as well as mechanical defects, error messages indicating electrical or electronic defects can be caused by marten bites, sensor damage and such.
In our new video you can find out what needs to be considered when replacing the damper and in which cases an exchange can be avoided.
Would you like to learn more about CDC dampers? Take a look at the SACHS product page.
Do you have any questions for our team of workshop experts? Just leave a comment below this or any other video on ZF Aftermarket's YouTube channel and we will answer directly or maybe even create another video!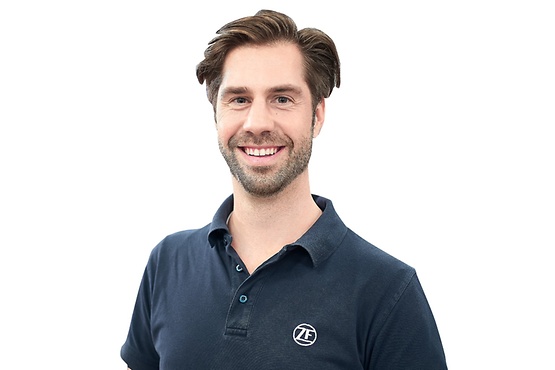 Philipp Janczewski
Philipp is Global Head of Training Development, working with ZF Aftermarket since 2013. His motto as #zfexpert:

"You can never have too many horses! No matter in which engine."