About our Advanced Services
Service beyond the standard
ZF Aftermarket your partner for new mobility consulting
The solution for your individual needs
Are you planning a MaaS concept for your city or facility? Choose the ZF Mobility Consulting and benefit from our complete end to end service.
Use our expert team, we are pleased to help you realise your ideal concept.
Feel free to contact us, let's talk!
ZF Aftermarket your partner for intelligent depot solutions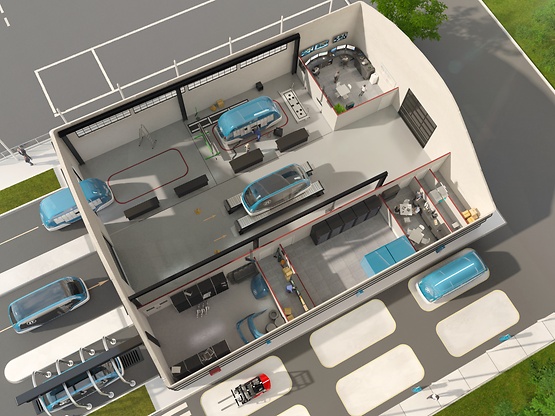 The perfect match depot solution
ZF will ensure each depot is designed with perfect alignment to the needs of your Shuttle fleet.
Our experts can support the construction work to ensure each depot is fit for purpose.
ZF supports you in:
Planning support
Specialist expertise from our global construction network
Development of individual depot solutions
Guidance on: Effective use of rooms and space or reconstruction of existing facilities
ZF Aftermarket your end-to-end service partner
Operational training for the ZF Shuttle
ZF Aftermarket is your experienced partner for all aspects of training. Our experts offer you a wide range of training, from basic training and commissioning to troubleshooting and error diagnostics.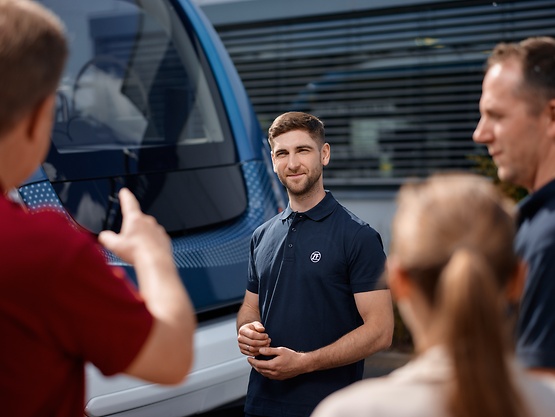 Training packages can be arranged according to your individual application and team availability.
Training packages currently available:
Basic training high-voltage (including electrotechnical basics)
Basic training Maintenance & Repair
Diagnosis and troubleshooting (on-site and remote diagnosis)
Operator training (Operation, Monitoring, Passenger Interaction)
Environment, Health and Safety (EHS) Training
Basics ATS system and environment (daily operation & controls)
Please contact us for further information.